₹ 2,766.00 Ex Tax: ₹ 2,766.00
Applique Work Handloom Handicraft of Rajasthan ..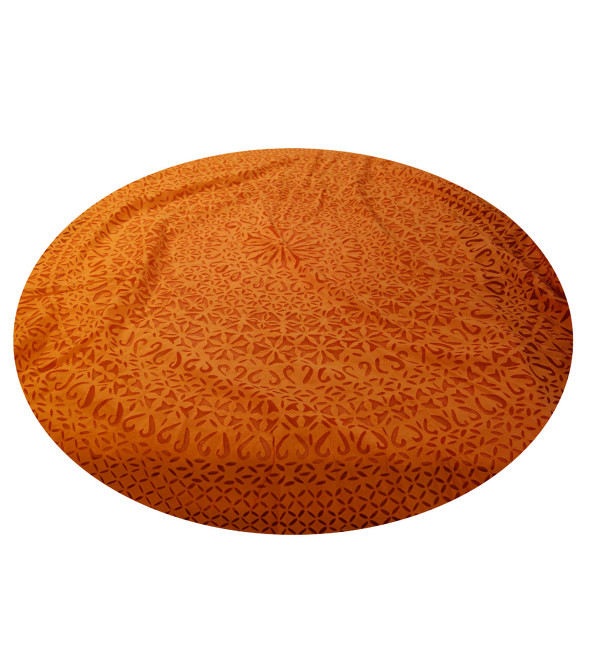 ₹ 4,577.00 Ex Tax: ₹ 4,577.00
Applique Work Handloom handicraft of Rajasthan ..
Showing 1 to 2 of 2 (1 Pages)
Applique Work Handloom


Rajasthani appliqué work is done in conjunction with embroidery to offer a decorative touch. Inside decorations, garments, bedsheets, packs, sleeping pads, and others are a rundown of a couple of things. Further, on which appliqué work happens. The fundamental texture is lightweight and for the most part, it is white. Visually appealing design, colors, and various shapes come together intelligently to give an excellent dash of appliqué work.




History of Applique Work
Applique is traditional craftsmanship. Furthermore, where one material stitch onto the other. Moreover, it weaves with metals, wood, or glass pieces. Utilizing exchange contact, Arabian or Middle East individuals brought this craftsmanship into India. In addition, from that point onwards a lot of people polish, particularly in the space of Rajasthan and Orissa.
It is a sort of weaving where a piece of texture removes and joins with another texture. It is an extraordinary choice to see about weaving. The course of appliqué weaving is not difficult to see here. What happens is that the stitching that will be available here will happen in a shape. Moreover, they create an outline before doing it. This is a layout that will attempt to make a shape. Further, it equips to deal with the use of one more piece of texture.
In the first place, the artisans create a sample that will be the blueprint for applique work handloom. This is the sort of thing that can work in a wide range of structures including shapes and letters. The choices that one needs to work with can shift as indicated by the inclinations that one needs to manage. The following piece of the arrangement includes the stitching of the example. The stitching happens in a manner where seeing the diagram of the pattern will be simpler. Some inside subtleties are available on the material too. This is the kind of thing that can be utilized by the prudence of the client.
Individuals should uphold this ethnic and traditional work of art to go quite far by buying these Rajasthan applique work handloom. Moreover, the working on the business of those people who enjoy this field. It clears the way for extraordinary wonderful grins on their appearances for the award and appreciation they get for their work.
At Cottage Emporium, you will be able to find applique work handloom products that are beautiful and amazing. Go ahead and check out the collection now.