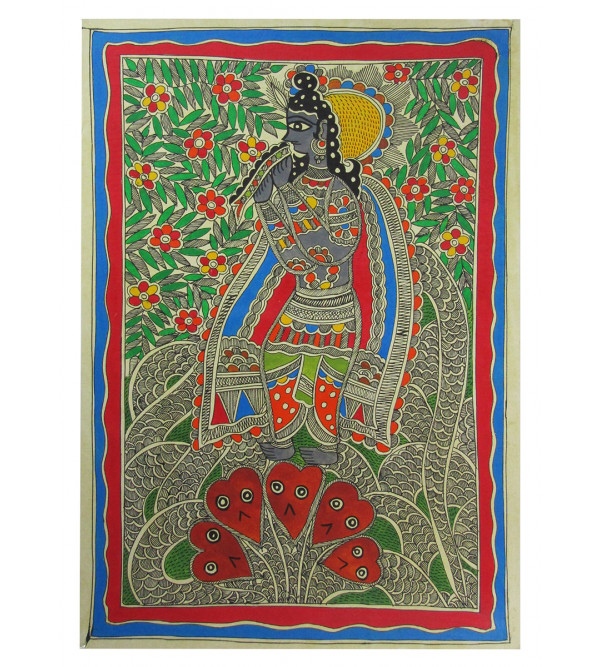 ₹ 5,555.00 Ex Tax: ₹ 5,555.00
Madhubani 22 X15 Inch ..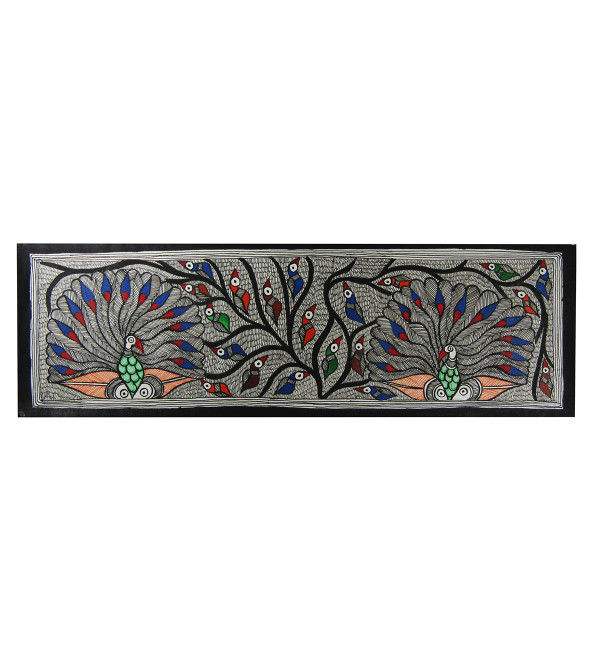 ₹ 2,279.00 Ex Tax: ₹ 2,279.00
Madhubani 7.5 X22 Inch ..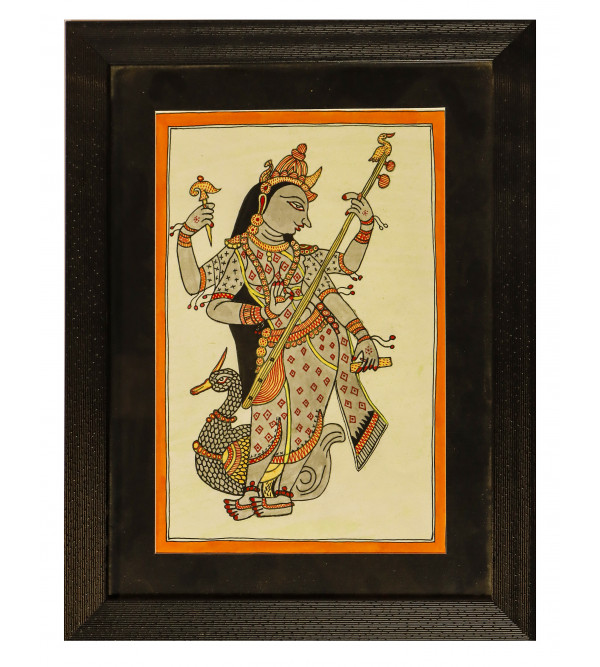 ₹ 1,902.00 Ex Tax: ₹ 1,902.00
This Madhubani painting is from the state of Bihar. Women from Bihar decorate the walls of their home by using natural dyes and pigments to drawing this beautiful art. The most striking feature of this form of art is the intric..
Showing 1 to 3 of 3 (1 Pages)
Bihar(GI)

Know the creativity in Bihar handicrafts
If you are a lover of art and an admirer of craft, Bihar is an absolute necessity visit on your bucket list. In addition to the fact that it is home to various handicraft assortments, every last one of them is remarkable and unrivaled. Since the time history has been registered, Bihar is known to have exceptional skills for handicrafts and artistic works. The most prestigious is the Madhubani works of art which have been a part of the Bihar way of life since the hour of Ramayana, or so it is accepted.
Assuming design can be considered an art structure, Bihar can be included among the most extravagant state in India. The eastern state is spotted with the absolute generally selective and all-around etched cloisters and sanctuaries. A perspective on the numerous Buddhist stupas and columns is an extraordinary treat to the eyes. The handicrafts of Bihar are very helpful and pragmatic in regular daily existence. Bangle making, Khatwa works, and stone works assume a significant part in everyday life. Another motivation behind why travelers are profoundly disposed towards Bihar handicrafts is that they are sensibly evaluated. So you don't need to check the heaviness of your wallet each time you purchase something.
The popular Bihar handicrafts
Madhubani Paintings: Madhubani art local to the district of Mithilanchal is a creative society painting done generally by ladies. The compositions show emblematic themes, Gods and Goddesses like Durga, Radha, and Krishna, Shiva, and Parvati. Ladies do the artworks in common tones on walls, portraying creatures like elephants, fishes, parrots, the sun and moon, and giant flowers. The shadings range from dynamic red, yellow, and green to ochre, brown, and black. The colors are taken from flavors, minerals, charcoal, vegetable matter, blossoms, and plants portraying unique occasions and parts of regular day-to-day existence. These artworks in both black and white and solid essential tones are currently expertly delivered on paper, material, and materials for global and public shows, and so on.
Wood Inlay: One of Bihar's ancient business wood decorations keeps on being finished with various materials, metal, ivory, and stag-horn. Artists make decorative pieces like tapestries, tabletops, plates, and a few utility articles with inlay work. One can see excellent bits of the plate, boxes, and different articles for family use are delivered utilizing this art. The designs are bright and mathematical.
Lacquerware: In Bihar, lac has been utilized for making excellent items like boxes and bangles, and so forth for a long time. Sindurdan the vermilion compartment given in marriage is one of such decorative pieces made by the Laheris people. The containers are wonderfully decorated with the themes of fish, chakra, and peacock. Customarily the lady's folks present her a round tapered box, with a nose ring at the marriage with the images of fruitfulness and life span engraved on its red body.
Stonecraft: Bihar has a rich tradition of handicraft items and stone artworks. It is noticeable and alive from the ancient mainstays of the Mauryan time frame. Patharkatti in Gaya area is the conventional stoneware place in Bihar. This zone supplies in wealth the blue-black pot stone from which artisans create Buddhist symbols, pictures, and family articles like the pestle, the mortar Kharal (medication processor).
Printed Textiles: Bihar has made its name in material printing which is done on cotton, fleece, and silk. A few locales and towns for instance Bhagalpur, Bihar Sharif, Darbhanga, Saran, and Patna are notable for this art. In Gaya, it is entirely expected to discover strict materials with the names or impressions of divinities printed all over in ochre or red. The chunris of Bihar merits unique notice. Excellent designs are imprinted in these chunris which are customary just as botanical and creature structures. At Sursand in North Bihar, just mica (Khari) printing is finished with splendid tones is utilized broadly.
Check out the variety of options available in Bihar handicrafts at Cottage Emporium. Get the most authentic products delivered right to your doorstep.