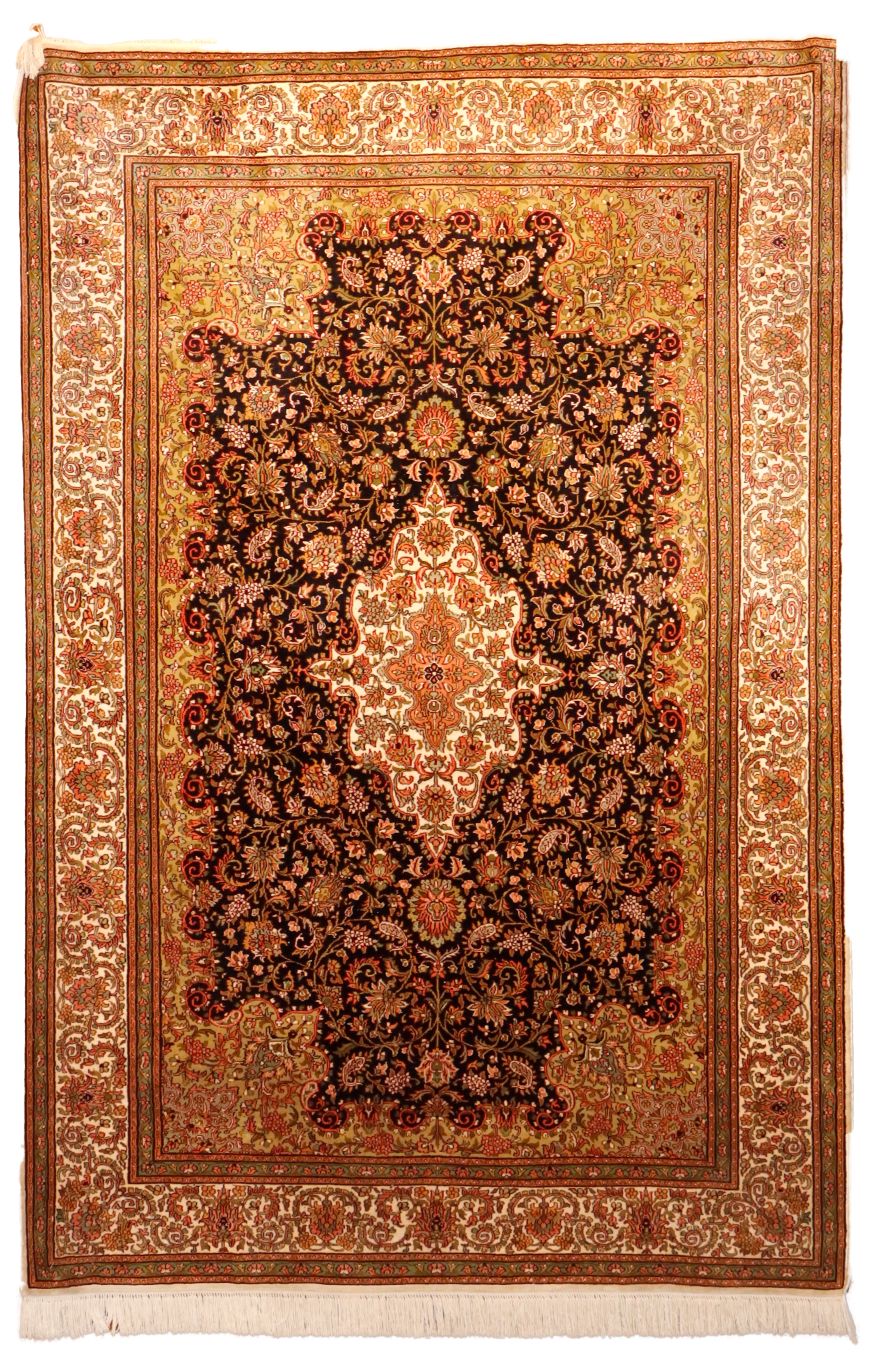 ₹ 287,674.00 Ex Tax: ₹ 287,674.00
Kashmir Silk Carpet 4.25 X6.25 Ft 28 X28 Knot Kashmiri carpets are handmade, hand knotted using pure silk, pure wool or a blend of both. Subtle and intricate Kashmir's knotted carpets are woven on a vertical loom through a proce..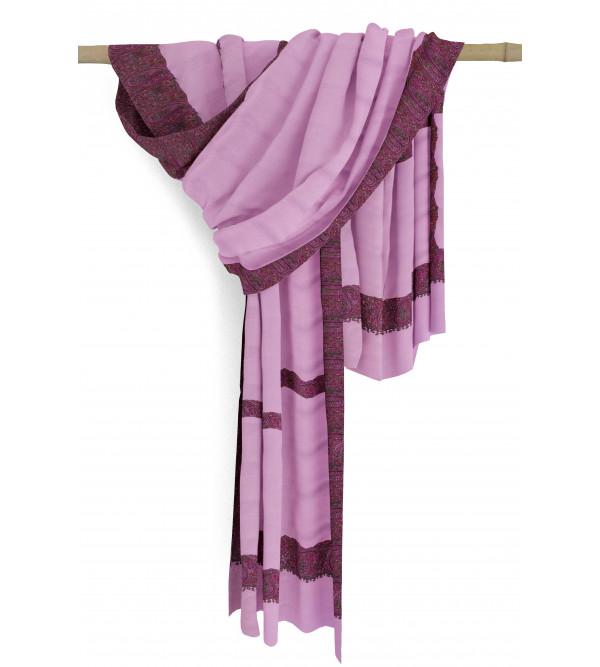 ₹ 8,371.00 Ex Tax: ₹ 8,371.00
This Neemdar hand-embroidered woollen shawl is made by skilled artisans from Kashmir. It looks an astonishing super chic stylish and unavoidable fashion statement for winter. Their intricate threads wo..
Showing 1 to 2 of 2 (1 Pages)
Kashmiri Handcrafted Items at CCIC
Kashmir is always referred to as "the heaven on earth". Well, the beauty of Kashmir has made it earn the title. Jammu & Kashmir is a state in the united form but are two distinct places. The latter is the enchanted valley in North India which ranges from The Great Himalayas to the ranges of Pir Panjal. With the sound of burbling rivers, charismatic waterfalls, serene lakes, and lush gardens, the land can be stated as God's own garden. Well, it might be one of the most beautiful tourist spots all over India but that's not all for which Kashmir is popular. It is also known across the globe for Kashmiri handcrafted products.

The skilled workers of Kashmir are famous for making colorful items, for example, paper mache, woolen shrugs and sweater, mojris, and other options. For the most part, delivered from "Kutir Udyog" or "Cottage Industry", these Kashmiri handcrafted products are uncommon yet are renowned globally. Some of the indigenous items that make Kashmir a better place to shop include beautiful paper mache handicrafts, brass crafts, and handloom items. You would have obviously heard about Kashmiri pashmina shawls or stoles that are exported worldwide for their beauty and elegance. Moreover, Kashmiri Kahwa is another product that cannot go unnoticed.
Some of the most popular items or trends that belong to Kashmir include:
Kashmiri kahwa
Kashmiri kahwa (qehwa, kehwa, or kahwa) is a type of traditional aromatic green tea that is made by boiling the Kashmiri kahwa tea leaves along with other ingredients. Kashmiri kahwa is known for its anti-oxidant nature along with this it also makes the immune system strong and helps in reducing fat, and stress. Apart from this, Kashmiri Kahwa is consumed majorly by the royal families rather than common people as the ingredients that are used at the time of preparation of Kahwa are almonds, walnuts, saffron, cinnamon, and cardamoms.
Kashmiri Pashmina
As the name suggests Kashmiri Pashmina is manufactured in the State of Jammu and Kashmir. Kashmiri Pashmina or commonly known as Kashmiri (Kashmir) Shawl is made from the fine variant of Cashmere taken from domesticated Chanthangi goats. Kashmiri Pashmina or Cashmere is still believed to be an indicator of rank and nobility in society because of its rarity in India. The Pashmina fabric has been one of the most prized possessions for India throughout history in the country not only because of the superb quality but for its uniqueness.
Kashmiri handcrafted products are immensely popular across the globe for so many reasons but what matters is who brings the authentic items to every nook and corner? CCIC, an initiative of the government of India makes sure you get to enjoy Kashmiri handcrafted products like Kashmiri kahwa online relaxing in your comfort zone at home. Well, you can walk through the catalog of CCIC and find yourself Kashmiri handcrafted products that suit your budget and need at ease.
Take a look now before the stock runs out!