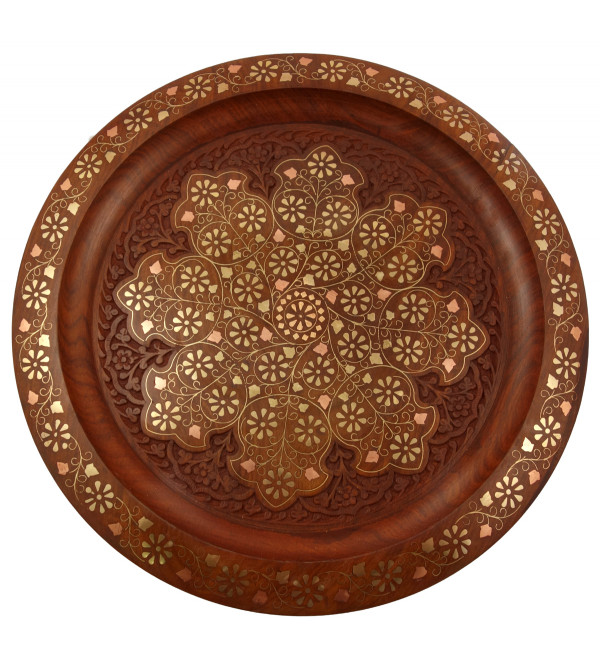 ₹ 1,690.00 Ex Tax: ₹ 1,690.00
Wooden Art Pictures Deco Horse The district of Hoshiarpur in Punjab produces a magnificent art of inlay in Sheesham wood. An inlay is a technique of inserting pieces of contrasting colors into hollowed-out spaces to form a ..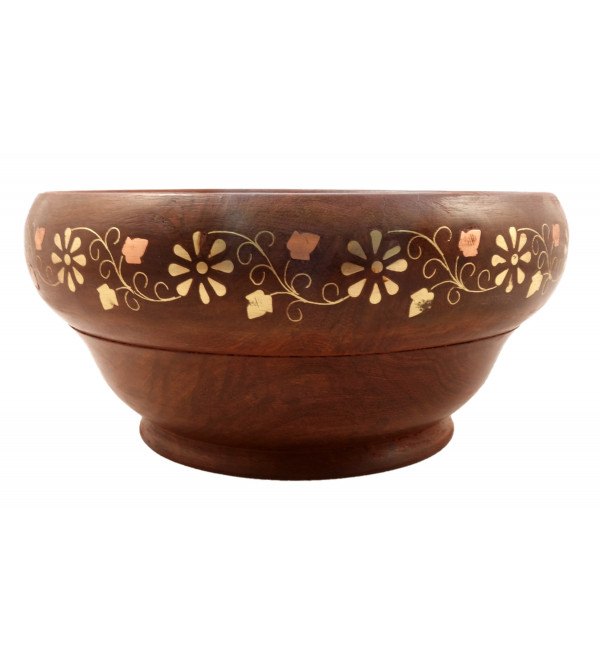 ₹ 1,440.00 Ex Tax: ₹ 1,440.00
Saharanpur is a quaint little town ,renowned for its brass - copper inlay work in sheesham wood. The sweltering summers or the freezing winters are no match for the expert craftsmen involved in this woodwork as they delicately ..
Showing 1 to 2 of 2 (1 Pages)
Uttar Pradesh(GI)
Uttar Pradesh is one of the eminent social communities of the country exhibiting its unmistakable workmanship, handicrafts, music, dance, cooking, and so on. The workmanship of the Uttar Pradesh handicrafts incorporates a wide scope of Uttar Pradesh wooden items, stoneware, materials, pottery in India, jewelry, and figures. The rich state is mainstream as a land of workmanship and craftsmen. This component of the state additionally uncovers a significant impact of the Mughal tradition. From Varanasi to Agra, each town in Uttar Pradesh is acclaimed for some specialty or the other.
Zardosi
This craftsmanship (Zari) is the weaving of fabric with silver and gold. This rich weaving design was acquainted with the state by Delhi's Turko-Afghan Sultans in the twelfth century. It exists in Varanasi, Agra, Lucknow, Rampur, and a few different urban areas in Uttar Pradesh. Varanasi Zari's work can be seen on materials, ancient rarities, and curtains.
Chikankari
It is one of the best weaving designs on the planet apart from the soft stone jali work products in Uttar Pradesh handicrafts. The state capital Lucknow is celebrated for Chikankari that is done on textures like chiffon, organza, doruya, organdie, muslin, and silk. You can find sarees, suits, and other clothing articles with chikankari. This craftsmanship furnishes Banaras brocades sarees and salwar kameez with a captivating look. The Persian word 'chikan' signifies fabric fashioned by embroidery. Muree, lerchi, keelkangan, and bakhia are various examples of chikankari.
Painting
The painting arrived at its top during the Mughal tradition. It is among the best Uttar Pradesh handmade items online. Miniatures, representations, court scenes, chasing occasions, and fights are mainstream subjects of these canvases.
Stone Carving and Pottery
The craft of stone cutting can be found in stupas and cavern sanctuaries. Agra is the center point of stone fine art where one can discover reflected outlines with ribbon-like edges, fretwork balustrades, bowls, garden furniture, and other marble items. Craftsmen cut flimsy marble chunks to make fine cross-section windows. The Taj Mahal is the most acclaimed marble development on the planet.
When you talk about pottery, you cannot miss Uttar Pradesh Khurja pottery crafts. Khurja pottery items, you would be stunned by how popular they are across the country and abroad.
Jewelry Designing
The gem specialists of Uttar Pradesh handicrafts are viewed as the best in making lightweight jewelry with filigree and openwork. Filigree is available as the Uttar Pradesh GI certified items online at CCIC. You should check it out.
Metal - Brassware
Metal crafts are the superb fascination of Moradabad. Famous for their shading plating and complex etchings, these metal products are of two kinds Naquashi (done on the tinned surface) and Khudai (done on lac covered unpolished metal). Various masterpieces like traditional jars, Ganesha figurines, Buddha, stools, plate and contemporary excellent dishes, the Natraja symbol, and so forth are strengths of this fine art.
Glass Ware
Ferozabad, Varanasi, and Saharanpur are renowned for glass ventures. Ferozabad is inseparable from glass bangles while Varanasi spends significant time in glass beads. There is a little glasswork industry in Saharanpur too that plans toys and mouthpieces of hukkas.
In addition, you will also be able to find Saharanpur Wood Crafts, wooden lacquerware toys, and so much more. After all, Uttar Pradesh is not a small state and the Uttar Pradesh handicrafts are all about it.
Check out Cottage Emporium for the best Uttar Pradesh handicrafts now.