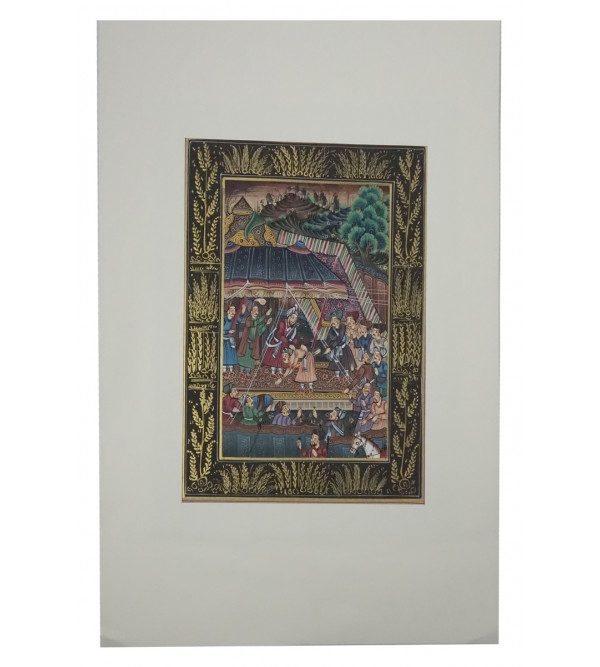 ₹ 2,783.00 Ex Tax: ₹ 2,783.00
This Mughal Miniature Paintings is North Indian medieval form of art. They are small (upto few square inches) in size and are intricate, brightly coloured and detailed piece of art illustrating art books and manuscripts. ..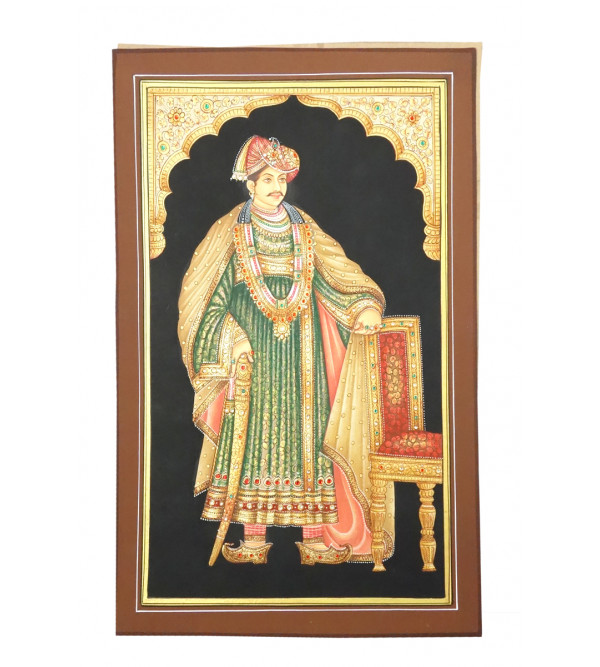 ₹ 11,982.00 Ex Tax: ₹ 11,982.00
Painting as an art form has flourished in India from a very early period as is evident from literary sources & archaeological surveys. Every region in India can be associated with a particular form of art, ranging from Mith..
Showing 1 to 2 of 2 (1 Pages)
The courts of kings and their lives often formed the subject matter of these paintings, which depict court assemblies, the hilly landscape, religious festivals, public processions and Gods like Krishna as well. The stamp paper used to create these paintings is another factor that distinguishes them from other Indian techniques. The texture of the paper is what provides the basis to the texture of these paintings. The colors comprise of minerals, vegetables, as well as precious stones and metals. Then brushes used are extremely fine, and created from the tail hair of a squirrel, which is procured without hurting the animal.