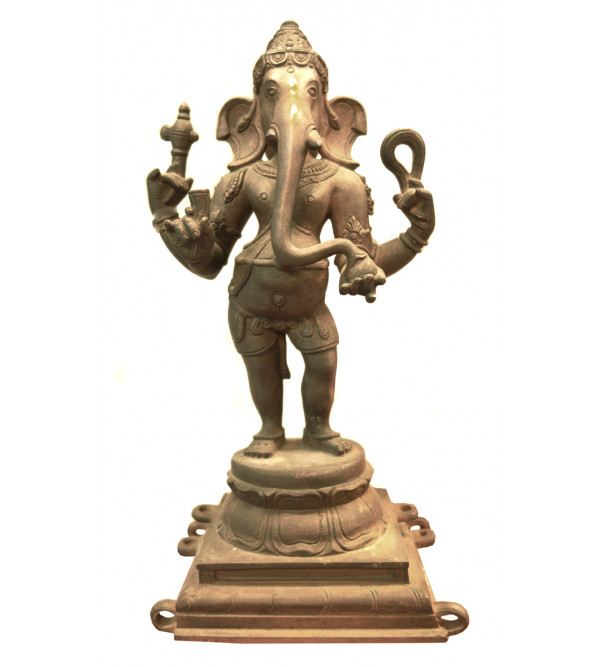 ₹ 66,244.64 Ex Tax: ₹ 59,147.00
This beautifully carved statue of Lord Ganesha is handcrafted in Tamil Nadu. Lord Ganesha regularly wards off negative energy from one's homes and life, while worshipping before starting something new keeps obstacles out o..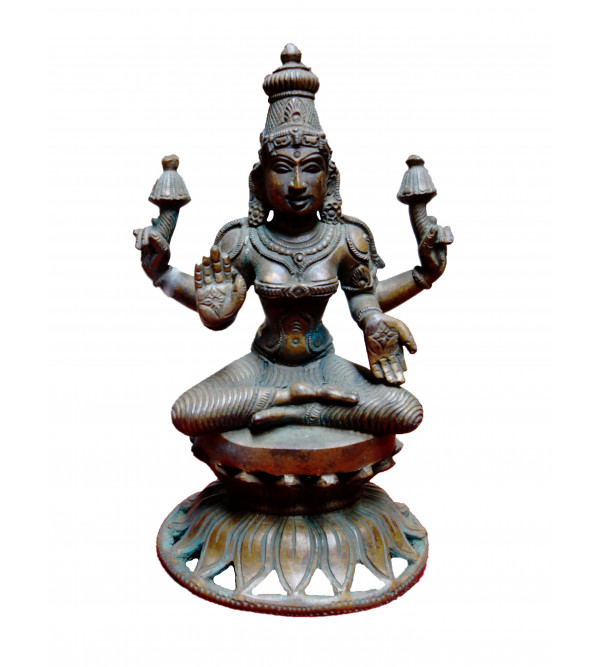 ₹ 14,784.00 Ex Tax: ₹ 14,784.00
This beautifully carved statue of Goddess Laxmi is handcrafted in South India. Goddess Laxmi is one of the principal Goddesses in Hinduism. She is the Goddess of wealth, fortune, love, beauty, joy and prosperity. Along w..
Showing 1 to 2 of 2 (1 Pages)
Swamimalai Bronze
CCIC stands for Central Cottage Industries Emporium. CCIC showcasing authentic handloom and handicraft products to the world. In the year 1952, the cottage was conceived by a band of dedicated art lovers and their consistent efforts led to the creation of " Cottage" – the abode of Indian handloom & handicrafts. This helped in restoring the craftsperson's pride in their work, showed their genius, and provided them viable as well as honored future.
About Swamimalai Bronze
Bronze idols and statues manufactured in Swamimalai, Tamil Nadu are referred to as Swamimalai Bronze Icons. This has been recognized by the Government of India as a Geographical indication in 2008–09. Moreover, Swamimalai Bronze icons range between 6 feet (1.8 m) to 12 feet (3.7 m) in height.
This beautiful Bronze statue of Lord Ganesha has been designed in Tamil Nadu. Lord Ganesh is the symbol of success, happiness, and prosperity and is known as Vighnaharta. Worshipping him destroys all your obstacles and keeps your house positive. Its process requires includes a mixture of different alloys in the right preparation, followed by heating, waxing, and molding.
CCIC offers two types of Ganesha statues and must be cleaned with a dry cloth. You can shop this beautiful handmade item online at CCIC.
Another beautifully handcrafted statue is of Goddess Laxmi, handcrafted in South India. In Hinduism, Goddess Laxmi is worshipped as the Goddess of wealth, fortune, love, beauty, joy, and prosperity and forms a trinity with Goddess Parvati and Goddess Saraswati. You may shop such handicrafts online from CCIC.
Goddess Meenakshi is a Hindu goddess and tutelary deity of Madurai that has been beautifully carved in South India. Further, she is considered an avatar of the Goddess Parvati. Illuminate the corners of your house with this beautiful statue of Goddess Meenakshi. Ensure you are cleaning with the help of a dry cloth.
This 10 inches Bronze statue of Varaha is made in Tamil Nadu. According to Hindusim, Varaha is the third avatar of the Hindu God Vishnu which is in the form of a boar. Furthermore, this avatar is commonly associated with the legend of lifting the Earth (personified as the goddess Bhudevi) out of the cosmic ocean.
Shop bronze items online, handicrafts online and handmade items online at CCIC.