₹ 417.00 Ex Tax: ₹ 417.00
Indian Masala Chai Jute Bag 250 GMS ..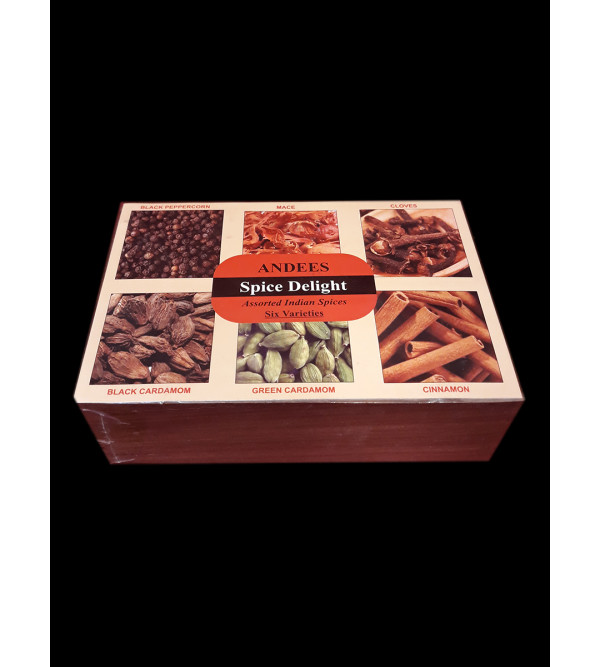 ₹ 753.00 Ex Tax: ₹ 753.00
SPICE DELIGHT 120 GMS ..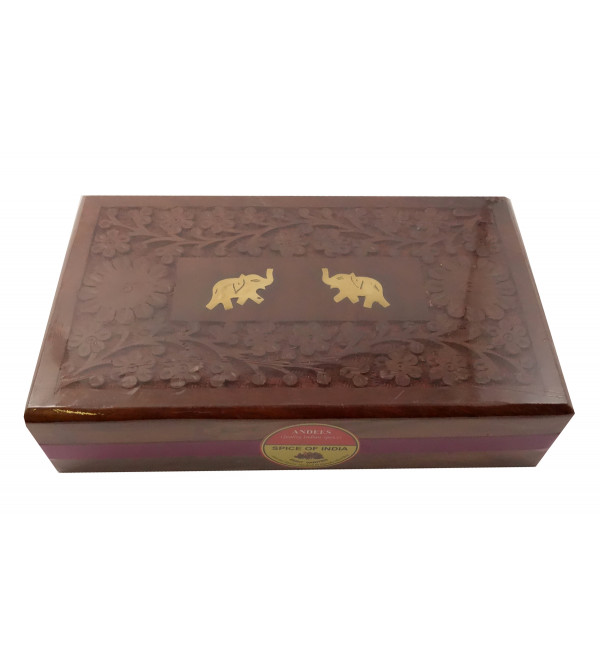 ₹ 1,873.00 Ex Tax: ₹ 1,873.00
SPICE OF INDIA 250G WOODEN BOX ..
Showing 1 to 3 of 3 (1 Pages)
Masala Tea at CCIC
What do you think can relax you after a tiring day? What do you think is a home remedy for your seasonal cold and flu? A hot of masala tea!! Masala tea or what is also called 'spiced tea' is one of the most popular concoctions in the world. In India, this beverage is commonly called "Chai" whose literal meaning is, "mixed spiced tea". This kind of beverage has gained recognition worldwide and it has become famous as Indian masala tea.
If you take a look at the history of masala tea India, you should know that it was in the middle of the nineteenth century when the Britishers were ruling the country. In a little while, they had the alternative to expand the odds to assume control over the Chinese plantations, and when the new century took a turn over, Indian tea had the choice to satisfy half of a brilliant tea market. Starting at now, Indians were not roused by the brew ate up by their occupiers, be that as it may be compelled by the British Indian Tea Association saw another market there and decided to use it.
So, what are the spices that blend together to make the perfect Masala tea India?
Well, not all masala tea online has the same ingredients because some of them are optional but here's a list of spices that are there in the perfect blend of masala tea.
Cinnamon stick: It provides the sweetness and warmth that your body needs.
Fennel seeds: Offers a gentle anise or licorice note.
Fresh ginger: Ginger has always been associated with an anti-inflammatory with cough or sore throat.
Black peppercorns: If you like that spicy touch to the taste, thank the black peppercorns for it.
Whole cloves: For making the masala tea aromatic and strong.
Now, the ones mentioned below are the optional ingredients.
Coriander seeds: This makes the tea India sweet and gentle on the throat adding to the citrusy flavor.
Star anise: A darker, better licorice seasoning than the green fennel seed.
What are the benefits of masala tea India?
Helps in digestion: No wonder every morning bed tea is somewhat a necessity for many beings. Masala tea in enriched with so many spices that help you cure your digestive system and keeps you feeling fresh.
Energy booster: Everyone needs caffeine in some or the other way. Tea India has caffeine but definitely in lower amounts than coffee. Moreover, when the spices kick in, the caffeine certainly boosts your energy level reducing the adverse effects of caffeine.
Immunity booster: The ingredients cinnamon and cloves are great immunity boosters making sure that your body fights with the infections and common ailments.
Cures aches and pains: The anti-inflammatory properties of Ginger helps in improving blood circulation as well as the pains and aches in the body.
CCIC has a wide variety of options when it comes to choosing from the assortment of Tea India. Masala tea online from the store is a wise idea for the authenticity and credibility come along. You can also try Assam tea, Darjeeling Tea, Green Tea and Nilgiri Tea which are available at CCIC.