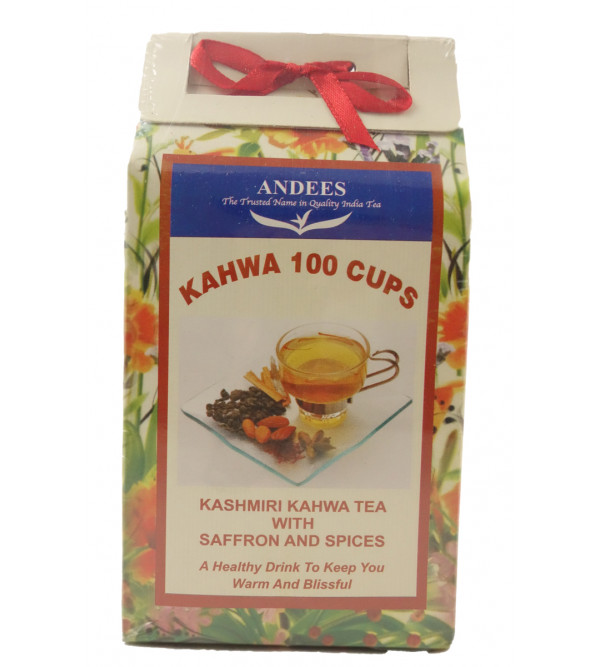 ₹ 570.00 ₹ 633.00 Ex Tax: ₹ 570.00
Kahwa is a traditional tea from the eternally beautiful land of Kashmir. This traditional blend features the finest green teas blend combined with rich spices like cardamom and cinnamon; premium almonds and the prized ingredien..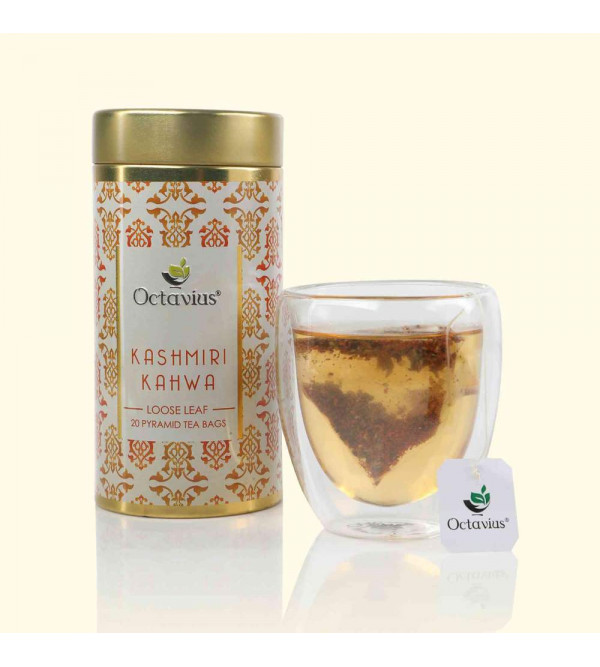 ₹ 319.00 Ex Tax: ₹ 319.00
Kashmiri Kahwa Whole Leaf Tea 20 Pyramid Tea Bags ..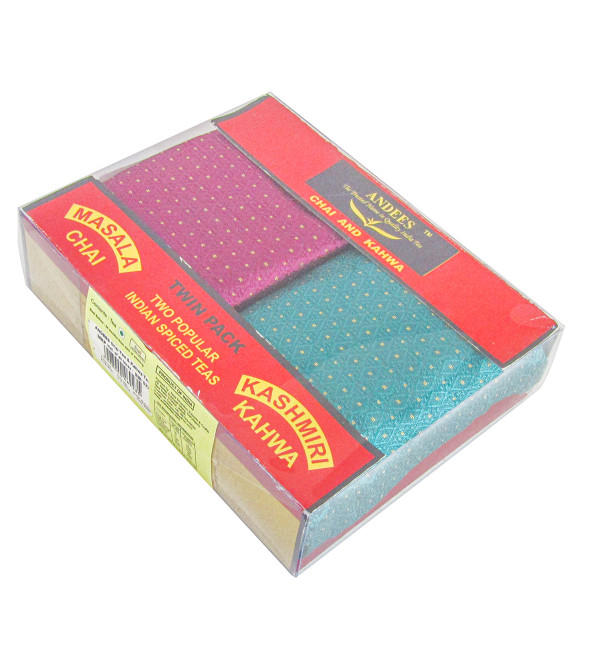 ₹ 470.00 ₹ 522.00 Ex Tax: ₹ 470.00
Masala chai is a tea beverage made by boiling black tea in milk and water with a mixture of aromatic herbs and spices. Originating in India, the beverage has gained worldwide popularity, becoming a feature in many coffee and tea h..
Showing 1 to 3 of 3 (1 Pages)
Kahwa Tea
Drinking tea first thing in the morning is something that people have been following for ages. However, it's time to make a delicious twist in your tea time. It's time to switch to Kahwa tea, the perfect combination of taste, aroma, and health benefits.
Kahwa tea is an essential part of Kashmir's cuisine and lifestyle. Kahwa is more off Kashmiri's morning beverage. This beverage is ideal for winter mornings because of the Saffron in it. Saffron keeps your body warm and enhances the glow of your skin. Further, Kahwa tea is an exotic combination of Kashmiri green tea leaves, whole spices, nuts, and saffron. This is further prepared in a brass kettle known as a samovar.
Variations of Khawa Tea
Kahwa tea comes in different variations and each one is known for its distinct flavor and aroma. If we talk about the ideal Kashmiri kawa then it is all about saffron, cinnamon, cardamom, and cloves with few dried fruits. Dried fruits including cherries, apples, raisins, pine nuts, etc.
Authentic Kashmiri Kahwa is available on the CCIC website. On CCIC, Kahwa is available in two different forms- Tea Bags and Pouch form. Either it's Kashmiri Kahwa Whole Leaf Tea Pyramid Tea Bags or Kashmiri Kahwa Tea Brocade Pouch, both the products come in beautiful packaging.
The best part about the packaging is that the Brocade pouch or container with Teabags is reusable. In simple words, you won't feel like throwing them away.
Brands selling Kahwa Tea on CCIC are Octavius and Golden Tips. Octavius offers Premium quality tea leaves. With the goal of epitomizing the art of drinking gourmet teas, Octavius was established.
Golden Tips is one of India's oldest tea brands that was established in the year 1933. Trusting Golden Tips tea for your tea time is a great idea as it is originally from Darjeeling, the land famous for its finest teas in the world.
So make your tea time premium.