Khurja in Uttar Pradesh is a famous centre for its traditional potteries. The potter of this area has evolved a style of his own. He has given the craft patterns in relief with the use of thick slips. The tradition is relatively new in comparison with other pottery trends, through pottery itself is as basic form and texture of the tradition. the potter maintains the basic form and texture of the article. There is fine harmonious blends of colours which makes the pottery pleasing to the eye. The craft facinates not only because of the form but also, the texture of the craft items. The potter of Khurja also excells with the delights use of warm autumnal colours like orange, brown and a special light red. Floral design in the sky- blue are worked against white background. A speciality of Khurja is the pitcher-like from decoraed in relief by a thick slip. These water pots are noted for their uniform green-blue glazes with plane surface, the base being prepared from red clay. Khurja pottery is famous all over the country and is now finding a ready market abroad.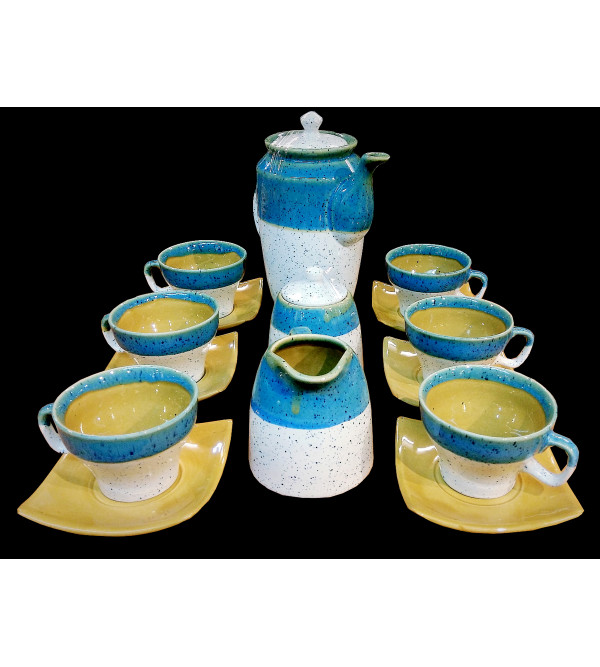 ₹1,897.00 Ex Tax: ₹1,897.00
TEA SET POTTERY Khurja pottery is traditional Indian pottery work manufactured in Khurja of the Bulandshahr district in Uttar Pradesh state, India...
Showing 1 to 1 of 1 (1 Pages)